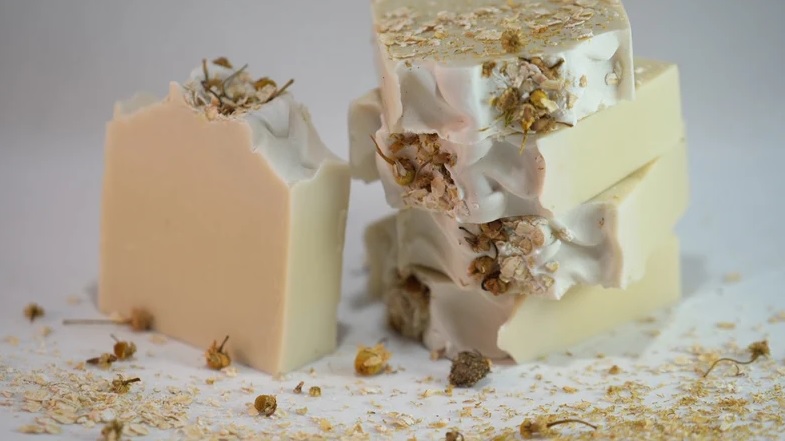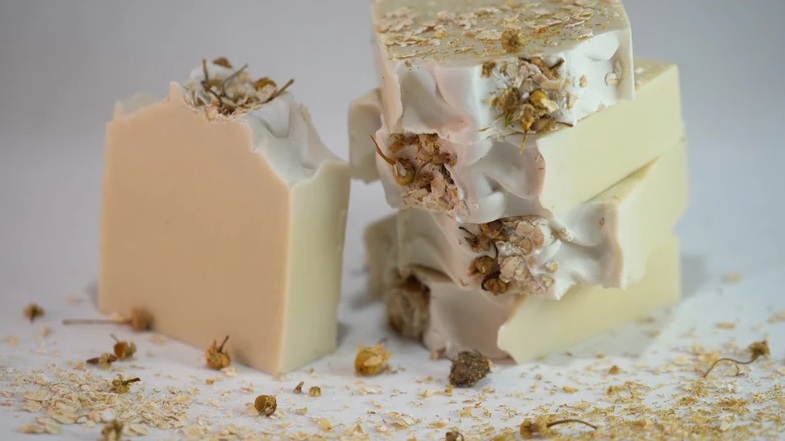 Hello! I am Anna with Anna's Organic Soap!

I am an Atlanta native from Conyers, GA and I love to garden, cook, and travel. I also have a three-legged dog named Puck.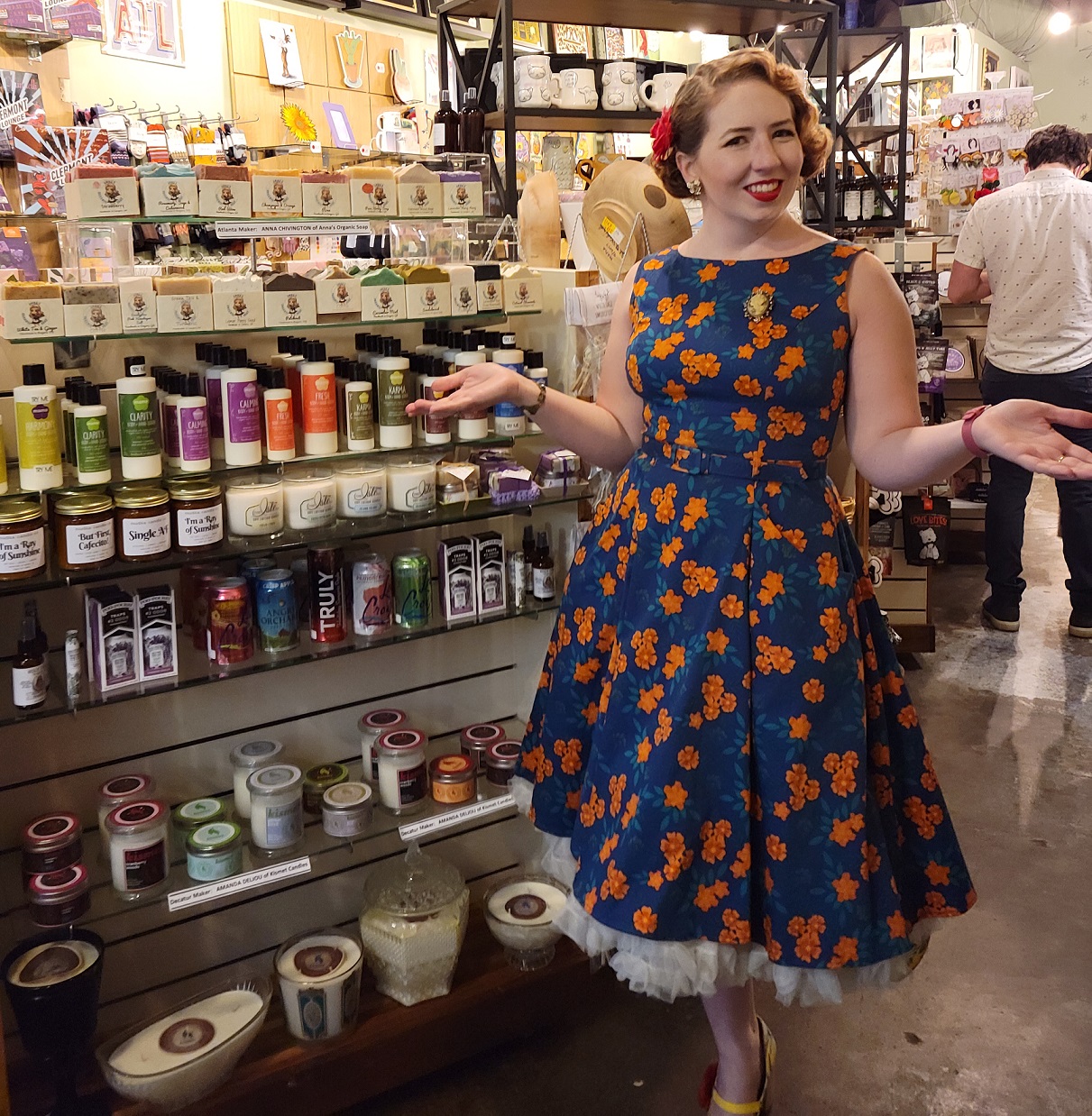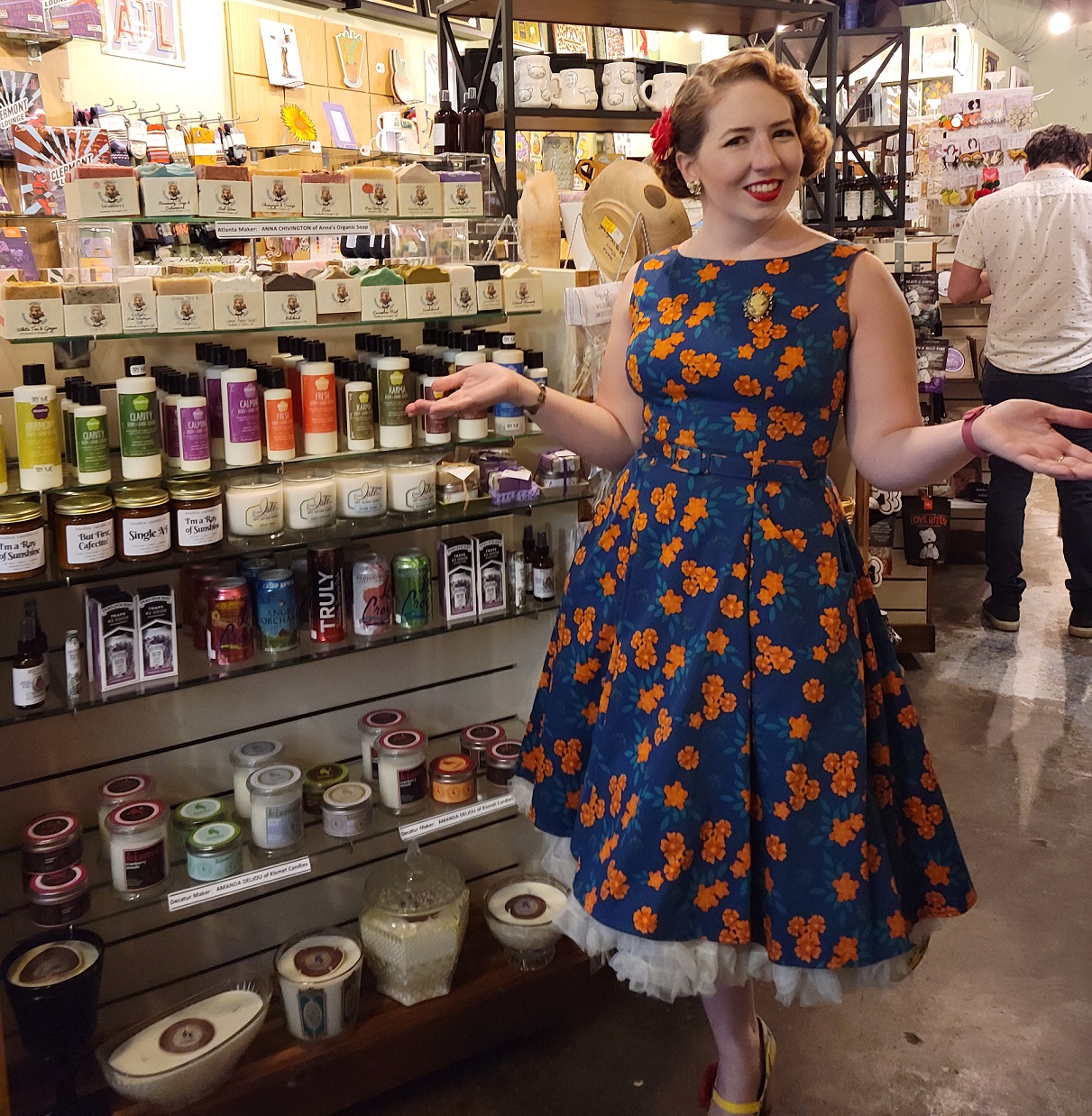 Anna joined Homegrown in 2020
I make all natural, vegan, small batch, handmade soaps for all skin types and needs. I have been soaping since 2017 when I decided to make my first batch as gifts for family and friends. When I realized that not only were my soaps leaving me and my family's hands more nourished and lasting longer than store bought soaps, but was also clearing up my eczema; I knew I needed to share them with the world. I now work to curate soaps that not only look good but are good for you as well.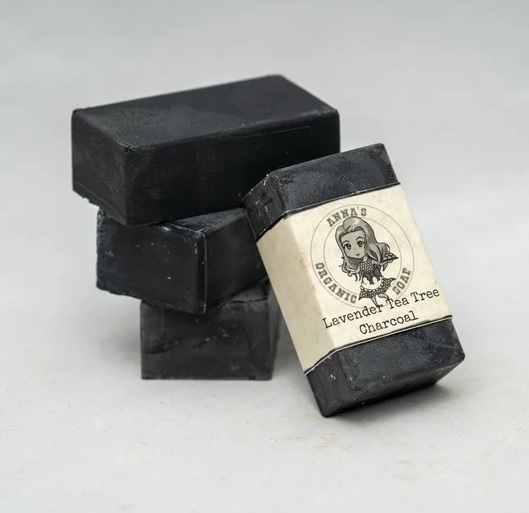 I sell nearly 20 different kinds of soap at Homegrown!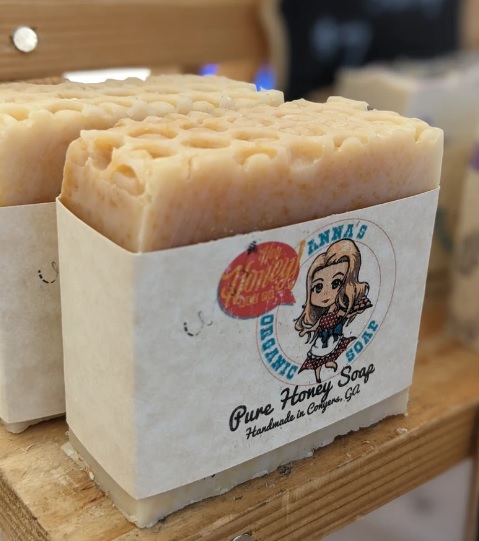 I love the honey soap. It is super moisturizing and I use local honey from Piedmont Park!
Our soaps are made with 100% organic ingredients. Never any artificial additives or dyes.
Rosemary, Sage & Cedarwood: Sweet Almond Oil, Avocado Oil, Babassu Oil, Castor Oil, Mango Butter, Rosemary Essential Oil, Sage Essential Oil, Cedarwood Essential Oil.
White Tea & Ginger: Olive Oil, Coconut Oil, Castor Oil, Shea Butter, Avocado Oil, Spiced Apple Cider Fragrance, Cinnamon Essential Oil, Organic Apple Cider, Red Mica
Red Wine: Almond Oil, Canola Oil, Castor Oil, Coconut Oil, Olive Oil, Palm Oil, Red Wine, Mica
Champagne Orange: Palm Oil, Coconut Oil, Castor Oil, Olive Oil, Canola Oil, Coconut Milk, Orange Essential Oil, Champagne Fragrance

Lemon Poppyseed: Olive Oil, Palm Oil, Coconut Oil, Rice Bran Oil, Mica Color, Poppy Seeds, Lemon Verbena Extract, Champagne Extract
Made by Anna's Organic Soap