I'm Cass and I have always been a doodler! I like painting/trying new fun crafts such as screenprinting, felt embroidery, and resin art. Always looking for a new way to be creative!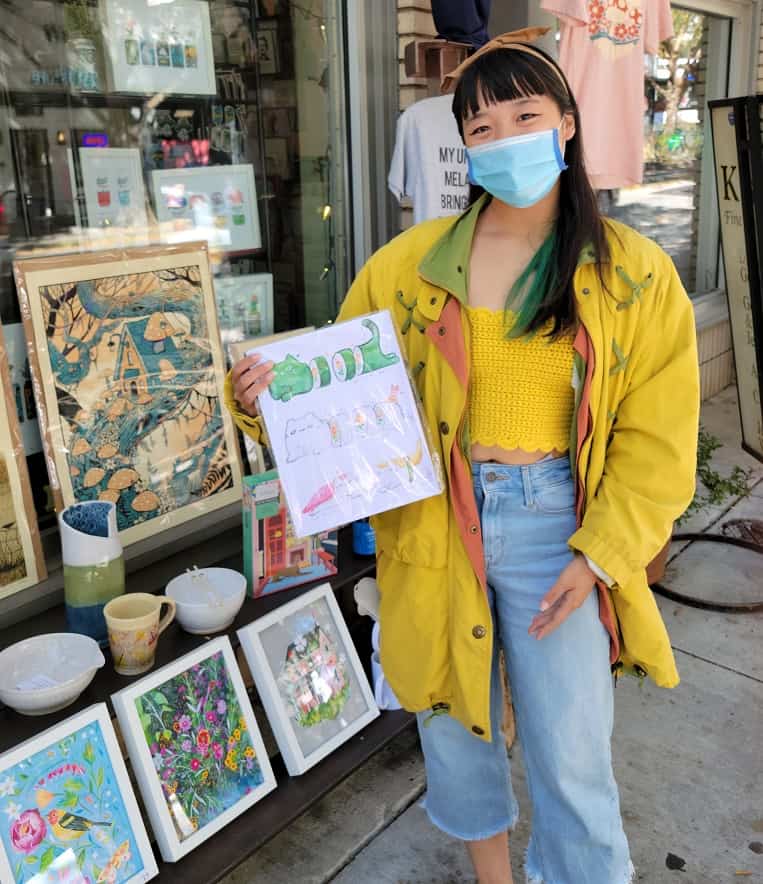 Cass joined Homegrown in 2021
As a Taiwanese-American, I have always loved to involve Asian inspiration into my artworks such as anime and old Asian legends. I like to think my art makes its way into the public and people can recognize and appreciate parts of Asian culture, as well as some fun funky art.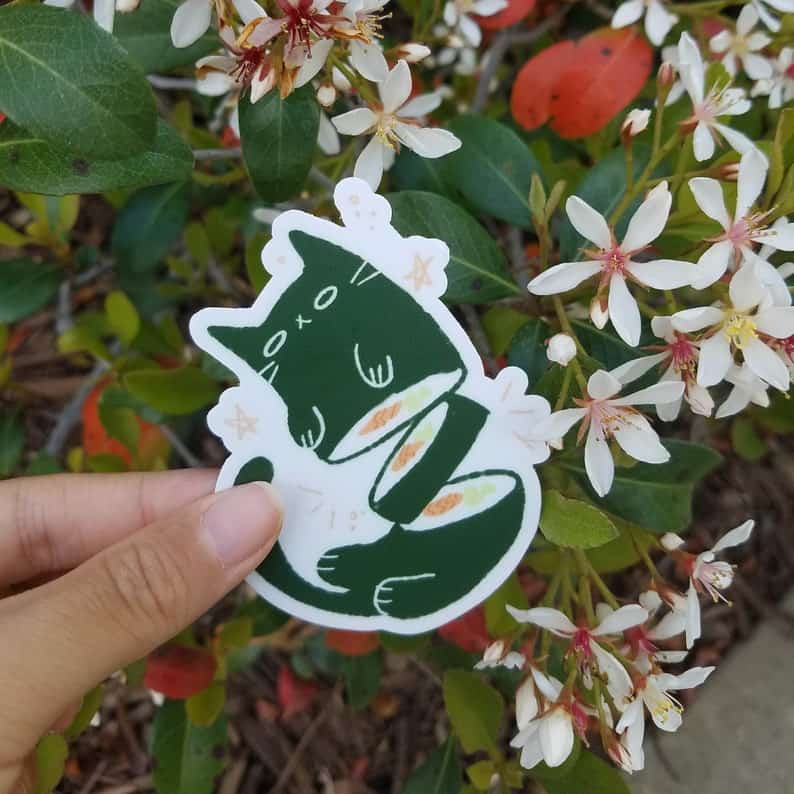 I mostly stock stickers and prints at Homegrown and one of my stickers is based off my cat!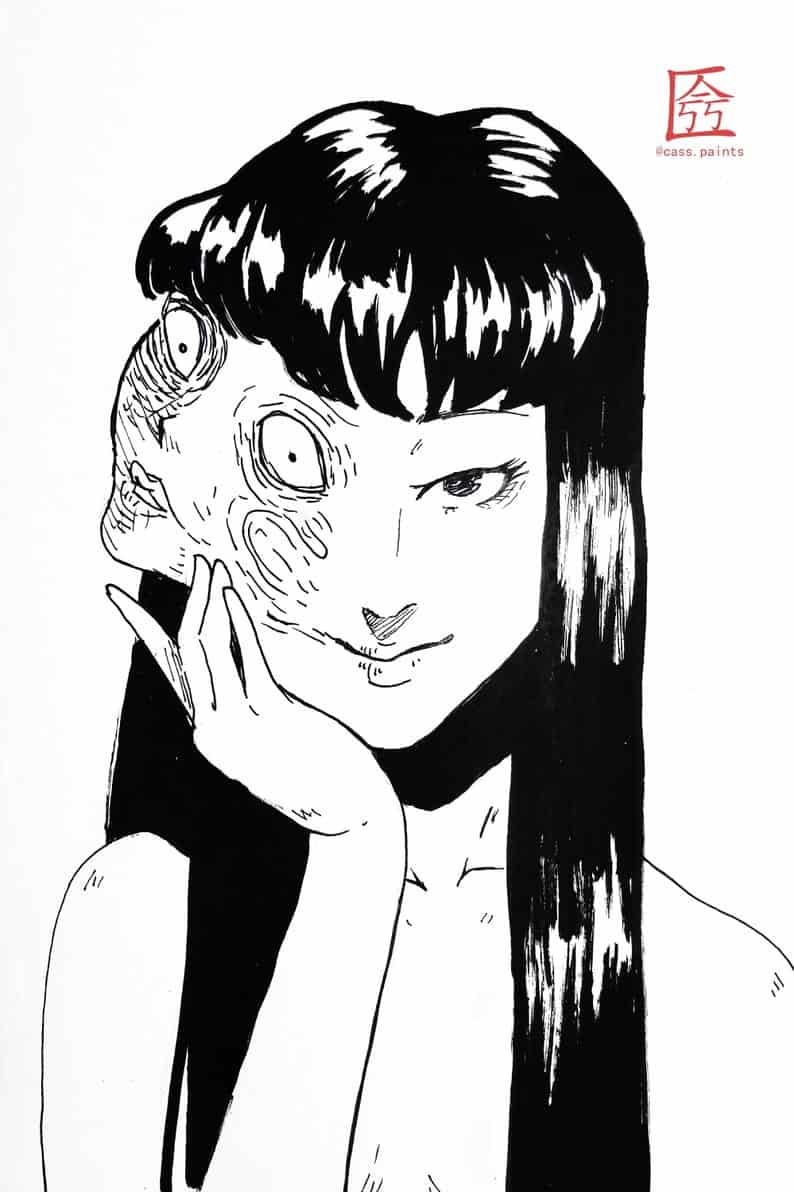 You can find my Junji Ito inspired artwork at Homegrown! He has lots of great scary stories.
Show your ATL pride with this cute minimalist Atlanta peach sticker! As a local, I always loved that our state fruit was a peach. They are so sweet and cute!
2"x2.5"
Made by Cass Paints Art
Find me on ig @cass.paints
watercolor, local, cute, georgia