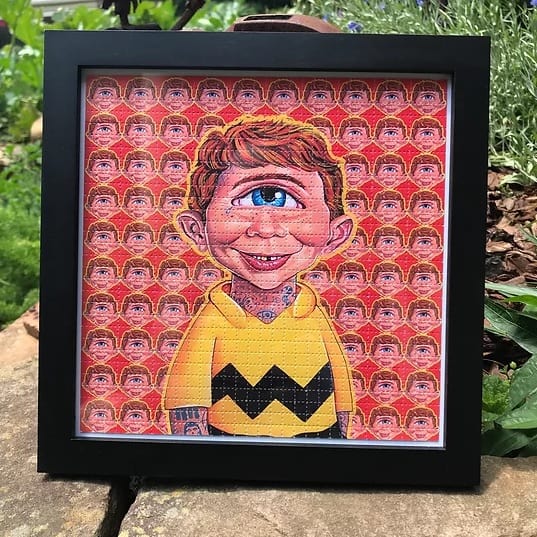 Since high school, I have found ways to utilize my art to make income. My dad was a sign painter and screen printer, so there was no shortage of art supplies around our home. My work is highly influenced by pop culture dating back to my childhood in the 60's and 70's.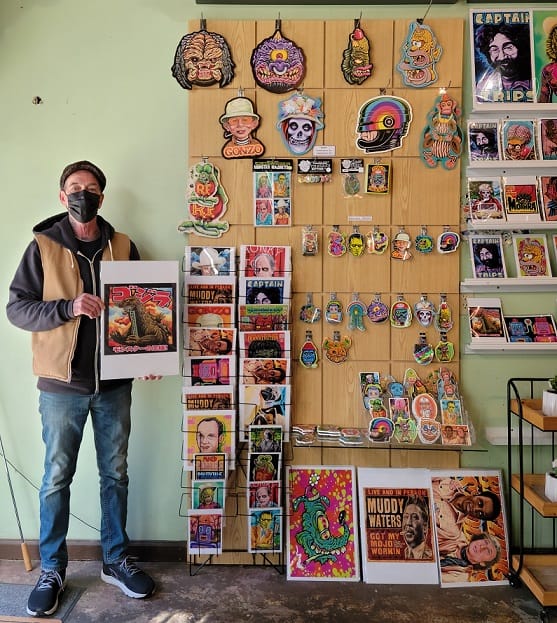 Dirk joined Homegrown in 2019
When I'm not making weird art junk or doing commercial illustration, which isn't often, as I am a workaholic, I enjoy camping, paddleboarding and hiking with my wife and our dogs. I am usually inside working so it's necessary for me to get outdoors and reenergize my batteries when I can. I also have a flock of 10 hens, so that's like a second job! As far as what I sell, it ranges all over the place from magnets and stickers to you name it! Really whatever I have an idea for that seems like a strong product may get produced.
I love old horror and sci fi movies, and grew up on a steady diet of Mad Magazine and underground comics.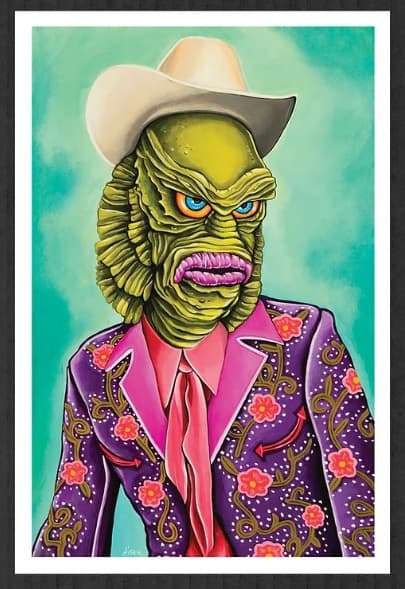 My love of all things weird probably grew out of a rebellious teenage period where anything that aggravated your parents was cool. It's also just more fun than normal crap!