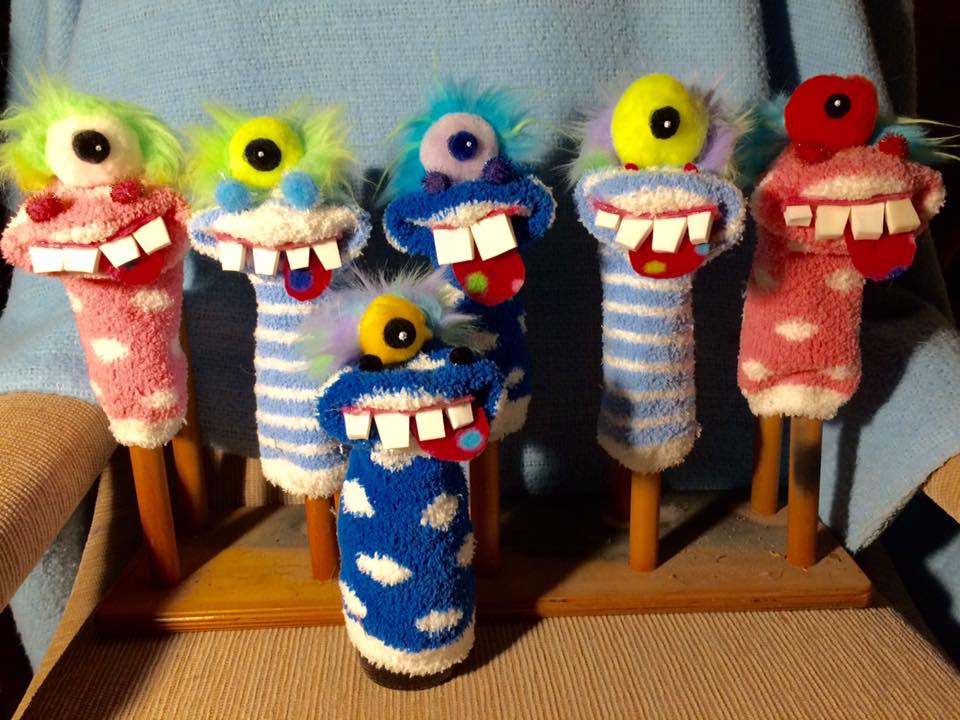 InJest Puppets is "Puppetry, Poetry and Positivity wrapped in rainbows!"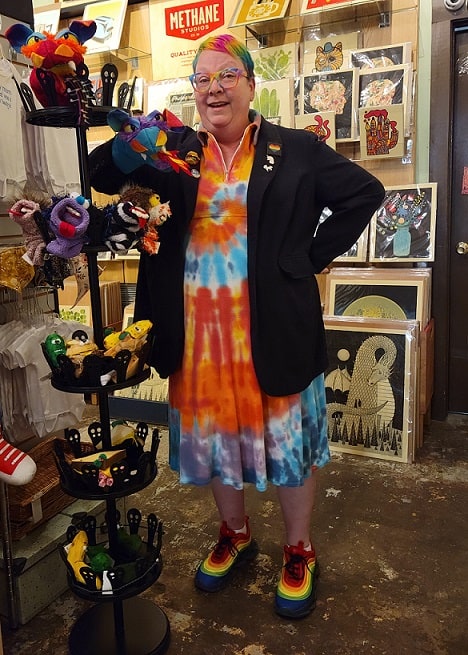 Heidi joined Homegrown in 2010
For almost 20 years now I've been building puppets to sell and perform. I like to incorporate lots of unusual
and recycled materials into my creations.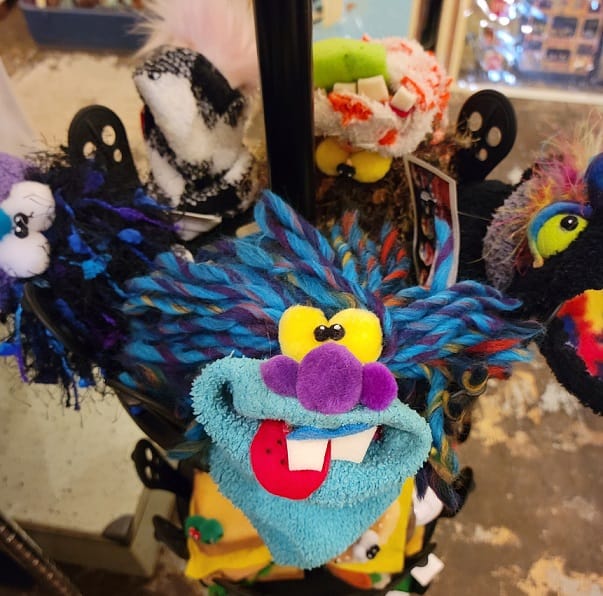 I love teaching little ones the ABC's using poetry and shadow puppets and I also perform regularly for adults at the local puppet slam. I've served as President of the Atlanta Puppetry Guild for the last few years.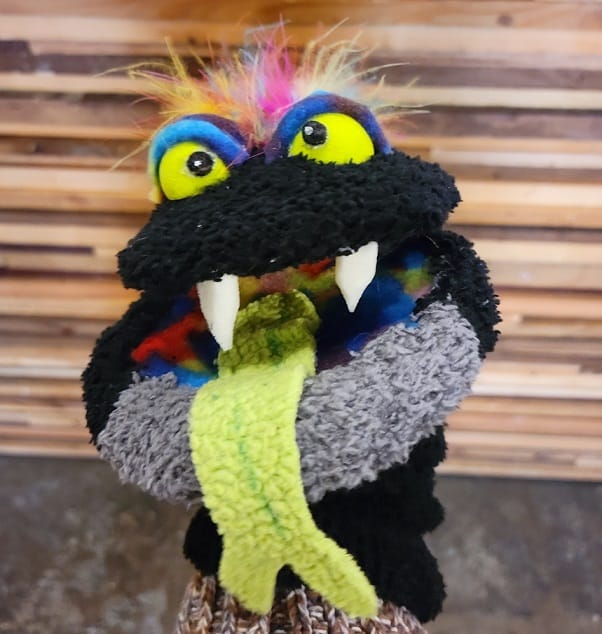 Fun Fact: I color my own rainbow hair, and my hubby of 25 years has let me color his a few times too!
Each talking banana puppet is handmade. Your puppet may not appear exactly as the banana photographed.
6" x 1.5"
Made by Injest Puppets