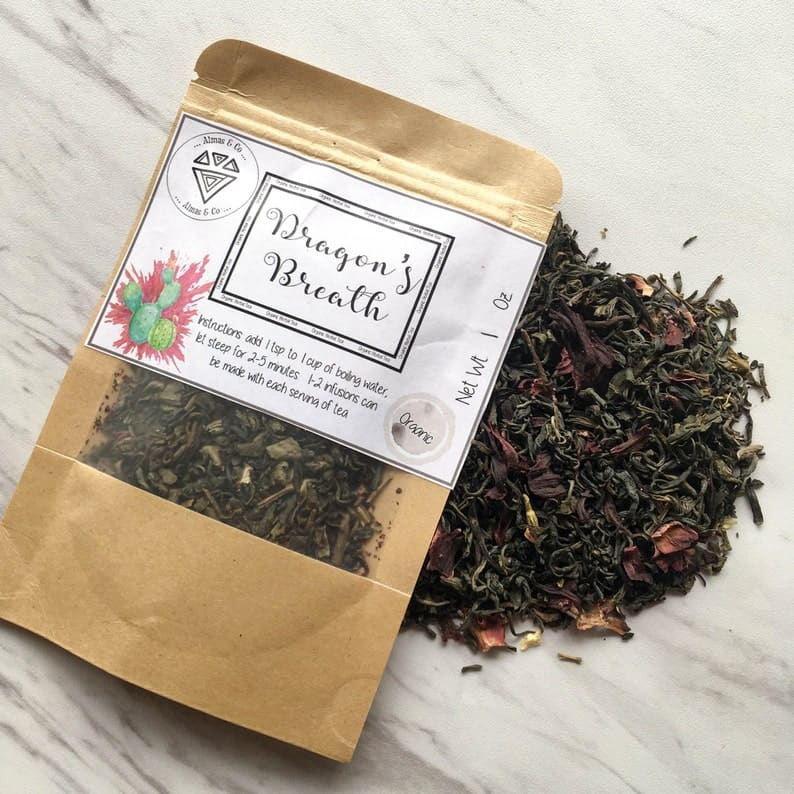 I have been making eco friendly products for 5 years now . I started out being a single mom needing an income and had a passion for plants and the environment, so I combined those and started my journey as Almas + Co! I have been making seed bombs, beeswax food wraps and loose leaf teas ever since!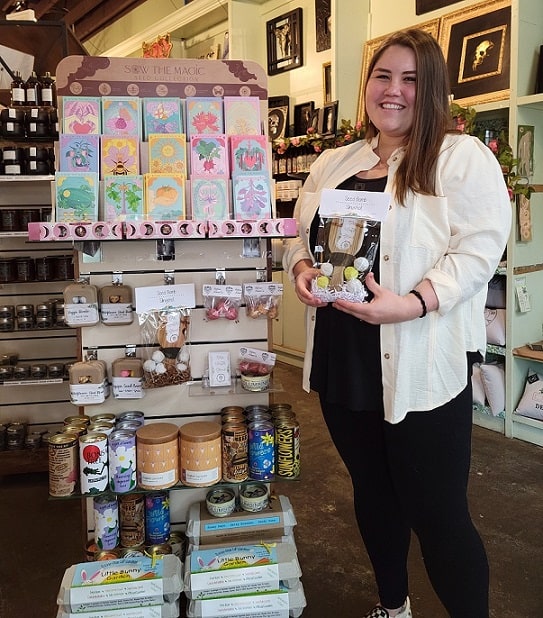 Maria joined Homegrown in 2019
A portion of every sale goes to a local bee farm!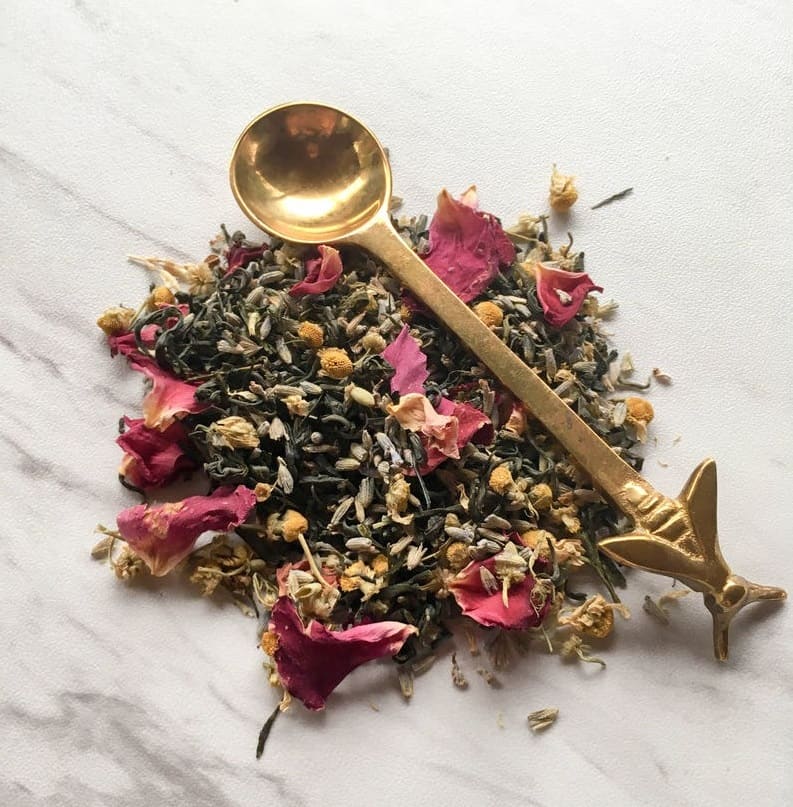 I sell loose-leaf and pre-bagged teas at Homegrown.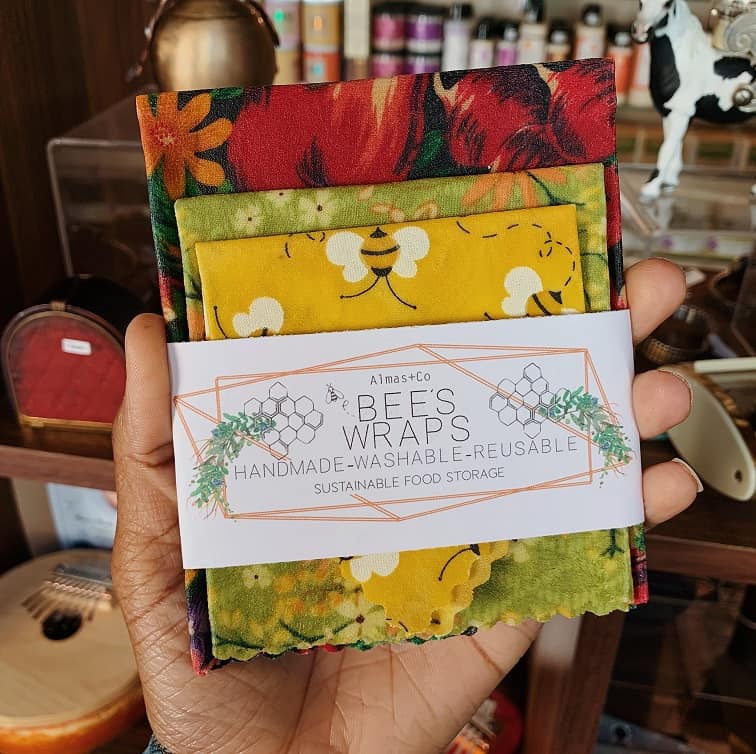 My beeswax wraps are my most popular product!
* They are easy to grow

* Drought tolerant once established
* A great friend to our planets pollinators
* Seeds are easy to harvest and save for future planting
* And did I mention how gorgeous they are?

They prefer full sun and should be watered daily until established. Recommended spacing for each seed bomb is 1 ft.!

* Six seed bombs per recyclable clamshell
* Each seed bomb measures approximately 1.25 inches
* Clamshell measures 4.5x3.5x1.5 inches

Each seed bomb is made with post-consumer paper and hand-selected, high-quality, non-GMO seeds. The seeds are protected by the paper and only need to be placed on top of soil, not covered by soil. As the seeds germinate, the paper will biodegrade as the roots grow down into the soil. Each package will come with directions.
Made by Almas & Co.
eco-friendly, growth, spring, children's gift, family, plants