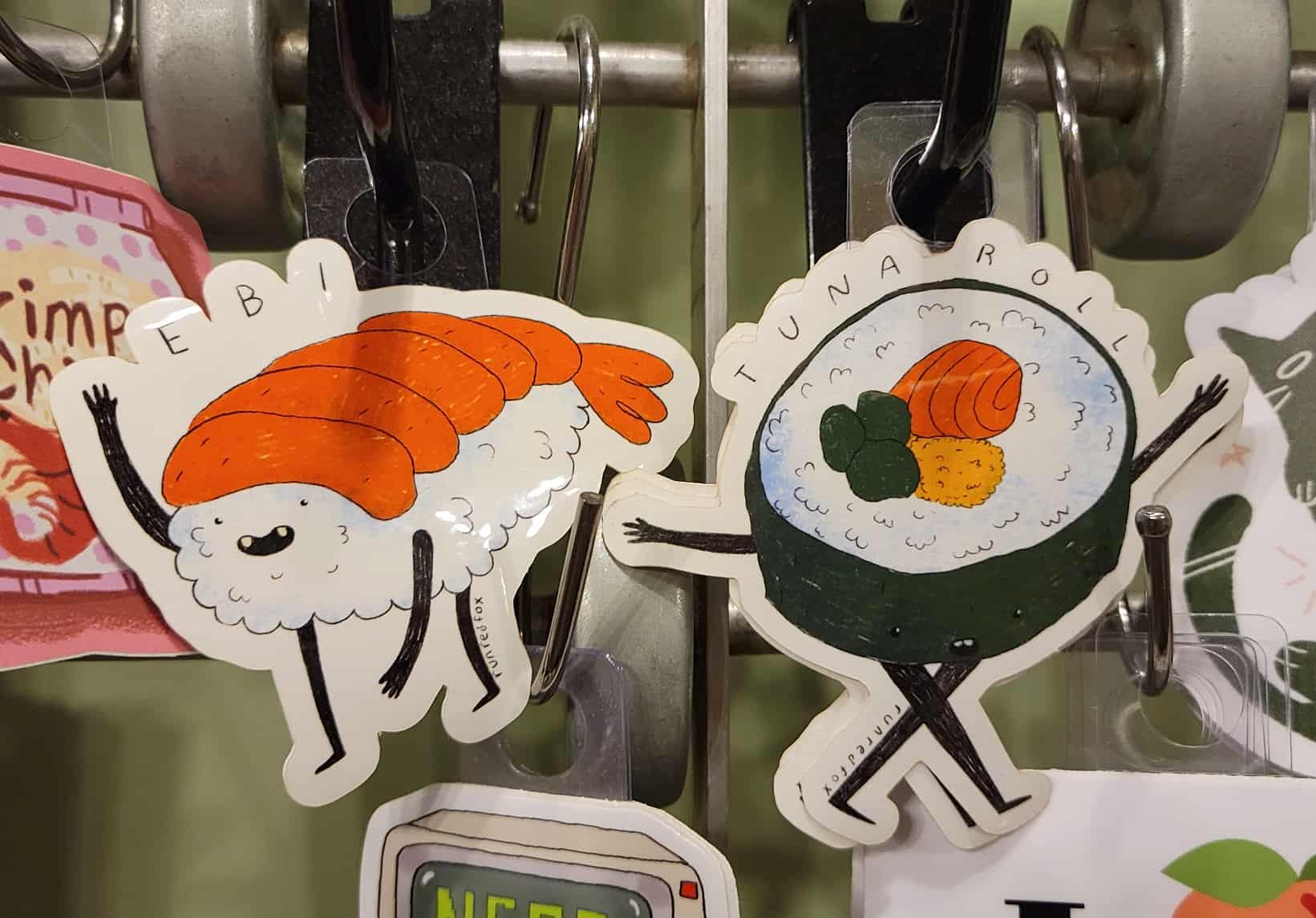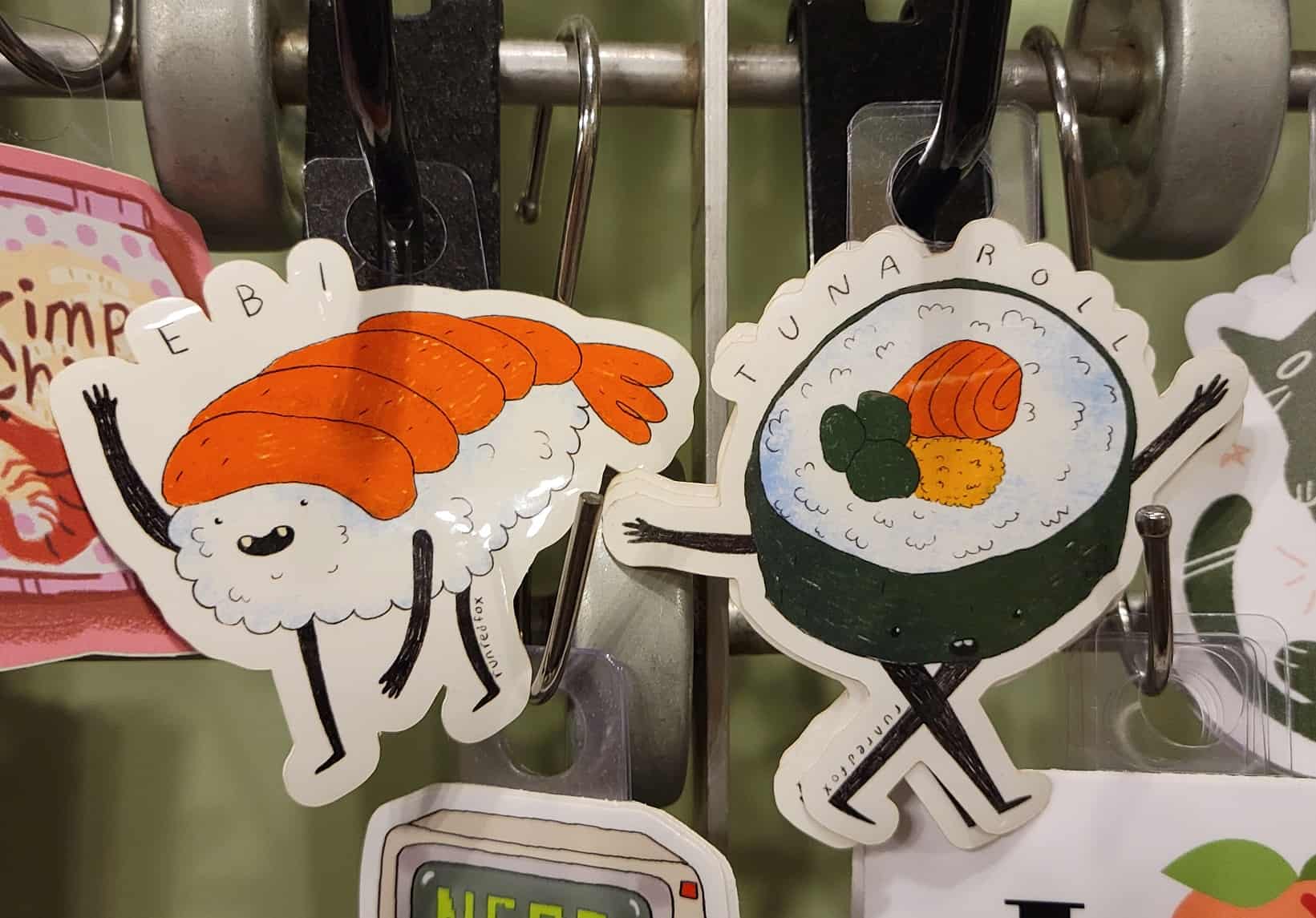 I'm an illustrator of the fun, creepy, and kooky. If I'm not in my studio you can find me rollerskating, collecting bones, or getting ordered around by my three cats.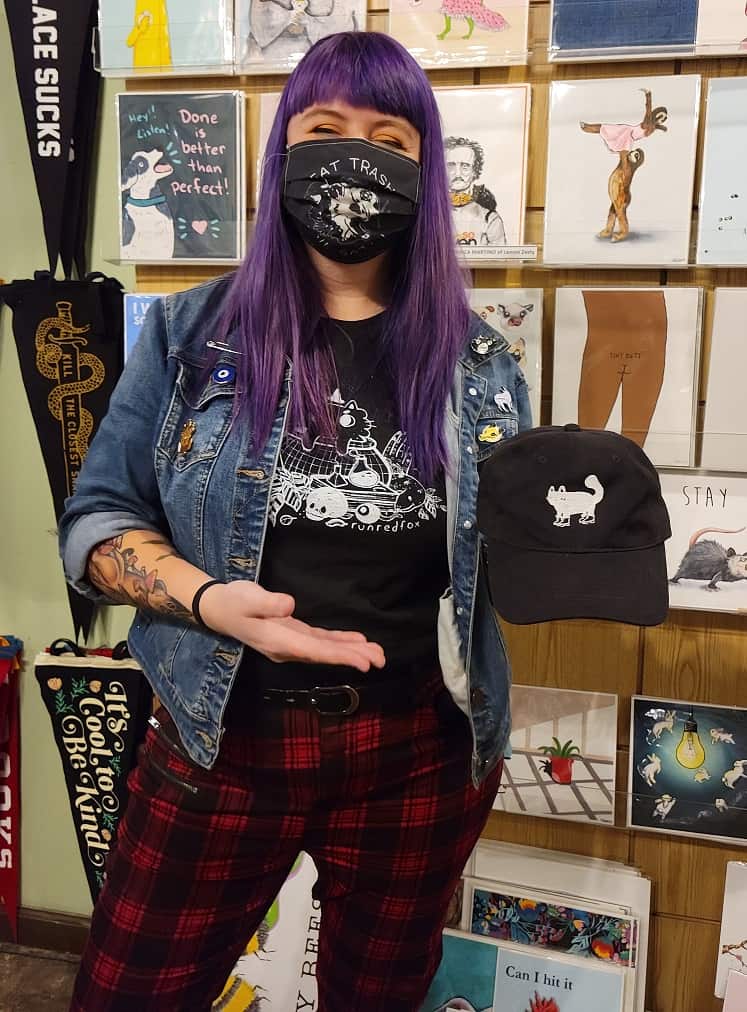 RunRedFox joined Homegrown in 2019
As the daughter of a seamstress, making things is in my blood. I was one of those kids whose room looked like a disaster with paint and projects everywhere! When it was time for me to go to college I knew I wanted to be an illustrator. All of my favorite books, comics, and treasures were illustrated and I wanted to be on the side that made them! So I packed up my stuff and my partner and moved south to learn how to make magic.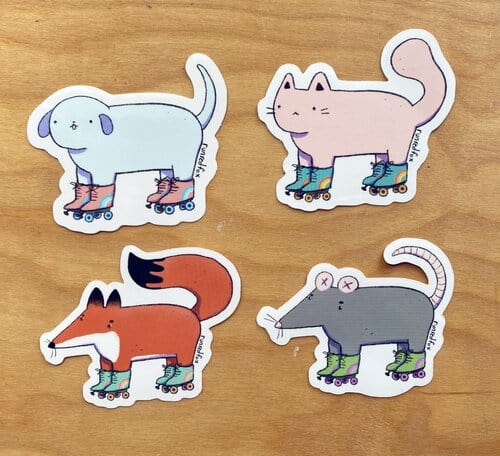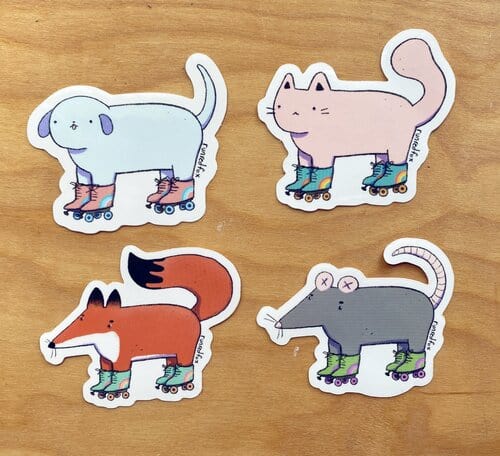 I create stickers, pins, hats, prints, and a bunch of other fun goodies.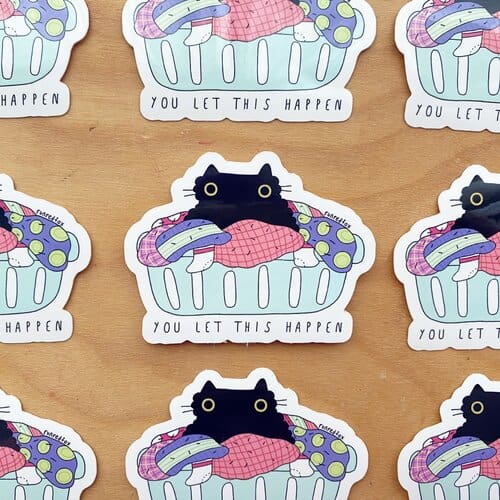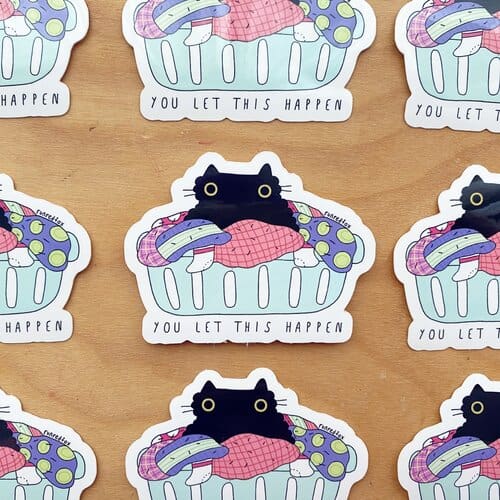 How many cats is too many cats?

Well it all depends on the cats. If your one cat tells you that they need to be the only cat, then you have your answer. That being said, I've experienced both Not Enough Cats and Too Many Cats and can recommend that a small gang of three will rule your house just fine.
15 oz mug featuring 4 adorable animal cuties wearing roller-skates
Made by RunRedFox
rat, cat, bunny, fox, cute, funny, gift